Finalmente sono riuscito a trovare il tempo per fare qualche foto accettabile (forse) alle pubblicità riguardanti i modelli Cadillac per il 1955.
Si tratta di annunci pubblicitari originali tratti da riviste pubblicate nel 1954/55. La collezione non è ancora finita, per il momento sono riuscito a trovare 18 annunci e so per certo che ne mancano almeno un paio perciò la ricerca continua...
Posto un paio di foto per ogni annuncio: una riguardante l'annuncio completo e l'altra il testo dell'annuncio stesso.
 
Cadillac FOR 1955Â ... Presents the Most Beautiful and Finest Performing Cars in Its History!
Pubblicità a doppia pagina tratta da magazine sconosciuto, formato cm 43x29,5.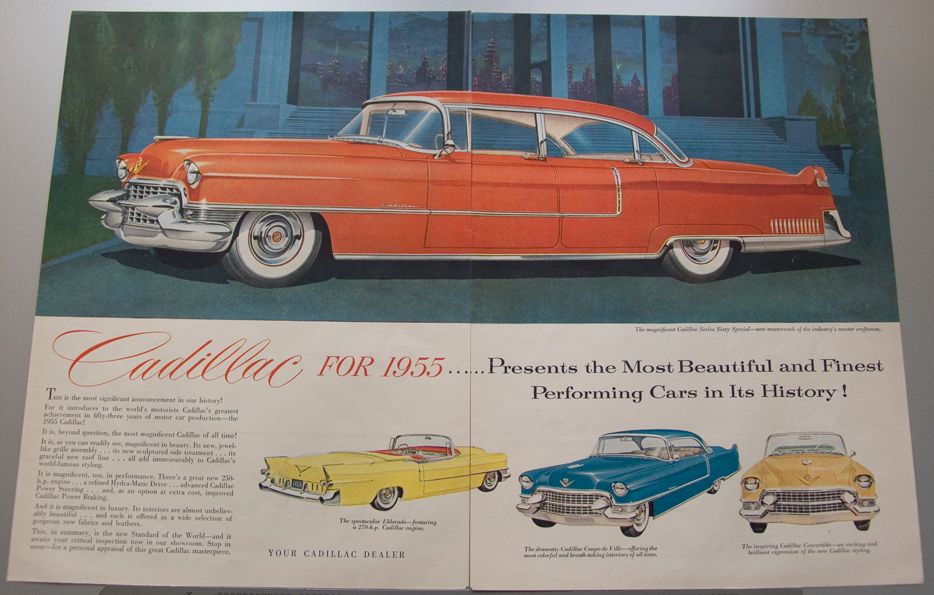 particolare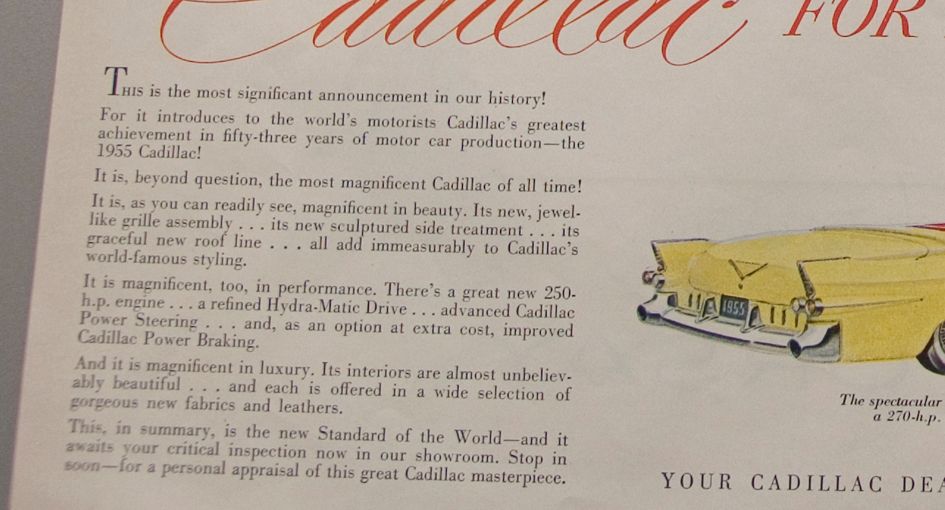 -->